Attractions in the Smokies
These are only a few of the fantastic attractions and amusements you will find near your Gatinburg Summit Condo.
Ripley's Aquarium of the Smokies
Don't leave the Smokies without visiting Ripley's Aquarium. This is one of Gatlinburg's most premier attractions and one look at the complex on River Road will show you why. Whole oceans worth of sea life await you and your family at Ripley's Aquarium with video presentations, classes, divers, play area, interactive fun stuff, and African Penguins (you heard that right). Ripley's Aquarium is also often the site for Gatlinburg's special events. There is nothing to not love about the Aquarium, so make sure you don't leave Gatlinburg without a visit!
http://www.ripleys.com/gatlinburg/
Ripley's Believe It or Not!
Give your mind one heck of a workout at Ripley's Believe It or Not! museum in center downtown Gatlinburg. Hundreds of genuine oddities and interactive fun stuff from every corner of the planet in every epoch of history await you and your family.
http://www.ripleys.com/gatlinburg/
World of Illusions
Magic tricks and head games at the corner of Reagan Terrace. Dracula will appear and transform in front of your very eyes, ancient Chinese sorcery will defy the laws that hold our world together, and you can even make your own tornado! Bring the kids and make the Illusions come alive. http://www.gatlinburg.com/things-to-do/details.aspx?id=217
Circus Golf – In Black Light 3D
How much fun is playing Black Light mini-golf in the middle of a circus? Only one way to find out at Circus Golf in downtown Gatlinburg! 18 holes in one of the most uniquely decorated indoor courses will make any birthday party or afternoon outing for you and the kids.
http://www.gatlinburg.com/things-to-do/details.aspx?id=718
Ripley's Haunted Adventure
Whether you come for Halloween, Spring, Fourth of July or the end of the world, Ripley's Haunted Adventure will give you some of the biggest scares of your life. Take a tour through a disturbing canal of death that used to be the Grimsby and Streaper Casket Company here in town and you won't soon forget it; no matter how hard you try.
http://www.ripleys.com/gatlinburg/
Ripley's Moving Theater
The consummate riding simulator in Gatlinburg gives the full 3D/4D/5D experience that Avatar and Shrek give in the theater. Two new films you can see and ride with the kids are Rat's Race and the Winter Wipeout. Come see them today!
http://www.ripleys.com/gatlinburg/
Earthquake The Ride
There's only one place in the Smoky Mountains that earthquakes happen – and it's right here in downtown Gatlinburg. This motion ride simulator is Murphy's Law come alive in a subway tunnel and you will feel an entire thrilling adventure without even moving the car. Come see it today!
653 Parkway Gatlinburg, TN 37738. (865) 436-9765.
Hillbilly Golf
Now here's a mini golf course with some creativity – how many other putt-putt places require you to take a tram ride up the incline of a mountain to get to? This and the decor and design of the course set Hillbilly Golf apart, and you and the young ones will have a mountain of fun to fit the surroundings.
340 Parkway Gatlinburg, TN 37738. (865) 436-7470.
Motion Ride Theater
The Venturer Motion Ride has literally been a Smash Factory in Gatlinburg for almost 20 years. Ride through a gravity-defying rollercoaster in SPACE, slide through an entire planet made of ice, or a factory that produces nothing but pain. At Fort Fun at the top of Reagan Terrace. http://www.gatlinburg.com/things-to-do/details.aspx?id=292
Mysterious Mansion
Gatlinburg's oldest haunted house built on the site of an area known to locals to gather spirits (it is reported to be genuinely haunted), Mysterious Mansion glows in the night like a bad omen and glowers in the daytime to all who venture near it. Visit next time you're in town, but don't visit alone! http://www.gatlinburg.com/things-to-do/details.aspx?id=277
Gatlinburg Craftsmen Fair
A special event so large, Gatlinburg has to throw it several times a year! Arts and Crafts enthusiasts better make some big plans, because the Craftsmen Fairs are HUGE – taking place in the mammoth W.L. Mills auditorium in downtown Gatlinburg and routinely featuring over 100 artists and artisans from East TN and way beyond.
http://www.craftsmenfair.com/
Old Gatlinburg Golf and Games
You won't believe it to look at it, but there are THREE challenging courses on the hillside of Old Gatlinburg Golf and Games at Fort Fun. The first two tower over much of the city and offer a highly wooded and historical atmosphere to play through while the third one is a Black Light venture sure to offer an interesting spin on the classic game. At Fort Fun at the top of Reagan Terrace Mall.
http://www.fortfungatlinburg.com/
Guinness World of Records Museum
Consider this to a compliment to the Ripley's Believe It or Not! Museum. Also owned and managed by Ripley's, Guinness World is a sister site where you can indulge in more interactive weirdness and awesome displays of official incredulity like the world's tallest man, the world's fattest woman, the longest jump by a human being and much more. The world's most incredible display of dominos and much more!
http://www.ripleys.com/gatlinburg/
Ripley's Super Fun Zone
At the end of the long, twisted journey of human oddity and insanity that is the Ripley's Believe It or Not! Museum is the Super Fun Zone – one of Gatlinburg's mainstay arcades for years and years. Some of your favorites reside here alongside a Candy Factory. Can you think of a better way to end an interactive museum tour?
http://www.ripleys.com/gatlinburg/
Ripley's Davy Crockett Mini Golf
One of the first attractions you come to in Gatlinburg should be one of the first attractions on your to-do list with the kids. Ripley's Davy Crockett Golf is 36 holes, beautifully landscaped into two challenging 18-hole courses, with steep drops, splits, over and under ramps, a hillbilly outhouse and more. http://www.ripleys.com/gatlinburg/
Sweet Fanny Adams Theatre
Gatlinburg's premier theater for serious comedy and theatrical entertainment enthusiasts, Sweet Fanny Adams has had 35 successful seasons in town with no signs of slowing down! If country music isn't your thing, come to Sweet Fanny Adams for comedy stylings in the vein of Monty Python, Mel Brooks, and more.
http://sweetfannyadams.com/
Gatlinburg Ziplines
Few things are more thrilling to modern men than soaring through the skies and Gatlinburg Ziplines gives you the opportunity to see and experience the Smokies like you never have before! This is one of the most adrenaline-filled attractions you can find in Sevier County, and it's well worth the visit no matter what time of the year you come to town.
http://zipgatlinburg.com/
Gatlinburg Arts and Crafts
The reason the city is here – The Arts and Crafts Community is famous throughout the country as being the largest collection of independent artists and artisans in The U.S. Potters, painters, broom-makers, fine restaurants, sculptures, sketchers and incredible stores of all kinds could take days to see in full. http://www.gatlinburgcrafts.com/
Gatlinburg Sky Lift
If you want to see miles and miles of Smokies from Gatlinburg, come take a ride up the mountain at Gatlinburg Sky Lift. Come in the Autumn time and bring a camera with two memory cards – you'll need all the space you can get as you gaze colors people travel from all over the world to see. http://www.gatlinburgskylift.com/
Hollywood Star Cars Museum
You know you've always wanted to see the Batmobile up close and personal, and at Hollywood Star Cars Museum, you can do that alongside the Ecto-1, the Flintstones car, The Munsters Drag-u-la, The Beverly Hillbillies Jalopy, and cars from famous films/TV shows in history, like Charlie's Angels, The Fast and The Furious, Fast Five, and even vehicles owned by Elvis Presley, Bob Hope and Dolly Parton. Over 40 authentic cars!
http://www.starcarstn.com/
Ober Gatlinburg
An icon in the large roster of attractions in Gatlinburg, Ober has been a site for many things for over 40 years in the city. In the winter time, it's the only place for miles around to go for skiing, snowboarding and ice skating. In the warmer season, it's a mountain-high family fun park with mini-golf, arcade, park rides, shops, indoor ice skating and more.
www.obergatlinburg.com
Gatlinburg Mountain Coaster
After becoming a big hit on Wears Valley Road, the people who own the Smoky Mountain Alpine Coaster brought one to North Gatlinburg to add a new unique attraction for visitors to enjoy. Come soar through the hills of the city like never before!
www.smokymountainalpinecoaster.com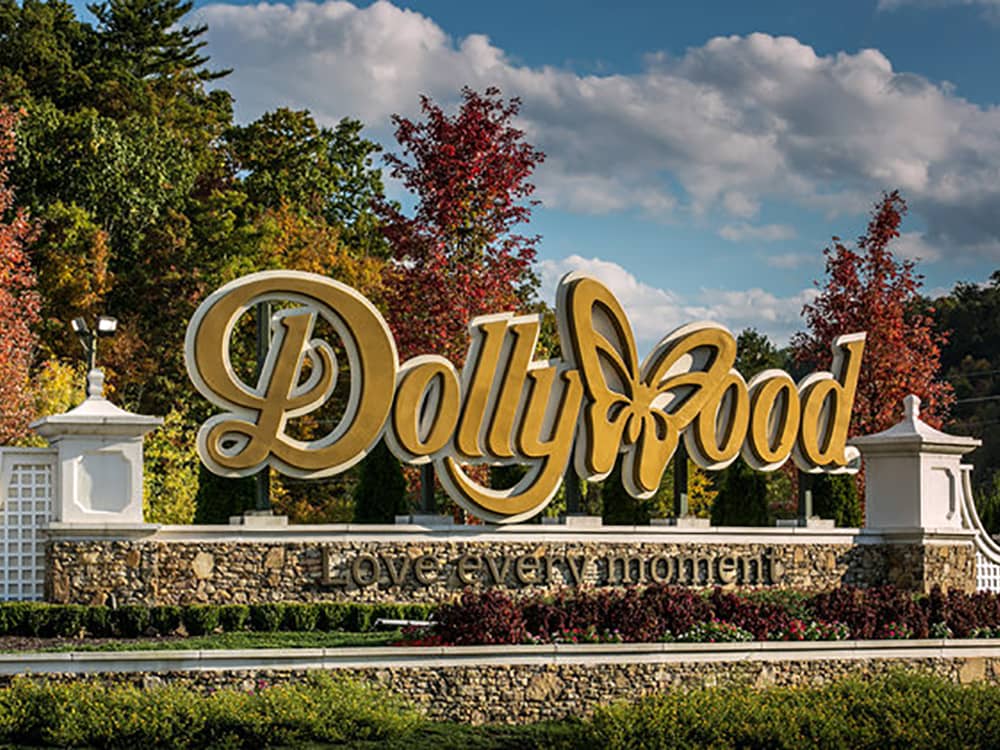 Restaurants in the Smokies
Gatlinburg and the Smoky Mountains are filled with delightful places to enjoy breakfast, lunch, dinner or possibly some night life. Here we have give you a small selection of the restaurants in our area, but you will enjoy exploring your favorite foods everywhere you go we are sure!
Texas Roadhouse
Hot rolls with cinnamon butter, seasoned fries with honey mustard, chicken, steaks, burgers and even a sample of free ribs if you've never been to a Texas Roadhouse before is just the start of what the restaurant can offer you! Locations in Pigeon Forge, Gatlinburg and Sevierville.
www.texasroadhouse.com
The Smoky Mountain Brewery
One of the area's favorite hangouts for visitors and locals alike, the Brewery is part, well, brewery, and part restaurant specializing in ribs, wings, pizzas and half-priced pizzas on Tuesday nights, sandwiches, burgers, spaghetti and a ton of other items on the menu.
http://www.smoky-mtn-brewery.com
The Peddler Steakhouse
How would you like a proper fancy dinner at one of Gatlinburg's oldest restaurants where a fat, succulent steak, cooked over hickory charcoal is waiting for you next to some mountain trout or prime rib, New York cheesecake or hot blackberry cobbler. This is one of many amazing food combinations you'll find at The Peddler Steakhouse. Wine Menu also available.
http://peddlergatlinburg.com
Wild Boar Saloon
Formerly Howard's in Gatlinburg, but with the added advantage that is both a new restaurant, and the original restaurant available upon request. Some of the best steaks and steak burgers, roast beef sandwiches, grilled pork chops, chicken sandwich platters and much more just waiting for you to take your next trip to Gatlinburg!
http://www.bestitalian.com/wild_boar_saloon.html
Pancake Pantry
When you drive down the main street and, at any given day during the morning, you see a line from the outside of the door extending around to the inside of the Village just to get in and EAT, you know you're looking at the best pancake restaurant in the city! Chocolate chip pancakes, sweet potato pancakes, cherry waffles, pecan waffles, western omelettes, breakfast cereals with banana slices and much more!
http://www.pancakepantry.com
The Best Italian
Not just a boastful name, "The Best Italian" proves itself to many a visitor with starting rounds of their famous "garlic knots" and continues on with some of the best homemade pizza you'll find in the city, or Filet Tips Linguini, Chicken Linguini with White Sauce, Tenderloin Tips Marsala and more amazing Italian dishes that earned them the name on this listing.
http://www.bestitalian.com
Greenbrier Restaurant
If ever you needed to find a restaurant with a real mountain atmosphere in Gatlinburg; off the beaten path but offering some of the highest quality and highest class surroundings with views of the Smokies off in the distance, Greenbrier is where you want to go. Tucked back in the greenery like an exclusive secret, romantic dinners and special occasions are what Greenbrier is all about!
http://www.greenbrierrestaurant.com
Bullfish Grill
The Bullfish means Steak and Seafood and then some, and Bullfish Grill has plenty of it to go around with Grand Aged Angus, filet mignon, rib eye steak, wild turkey marinated chops, jumbo gulf shrimp, swordfish, and many more just waiting for your next visit to Pigeon Forge!
http://www.bullfishgrill.com
Golden Corral
The largest and most varied buffet in PIgeon Forge, Golden Corral is where you want to eat when you don't know what you want to eat, but want a lot of it. Buffet consists of its own bakery, salad station and even a personal chef to cut you your choice of steak. There's pizza, bourbon street chicken, meatloaf, sweet potatoes, seafood salad and more!
http://www.goldencorral.com
Three Jimmys
Drive by Three Jimmys on Glades Road next to Family Dollar on Highway 321 (Gatlinburg) and you're sure to see a mostly full parking lot at any given night of the week. That's how good this restaurant and bar has been in just under a year of service! Serves lunch and dinner, offers live music, entertainment, covered outdoor patio, catering services, banquet room rental, and the best beer for miles around!
http://www.threejimmys.com
Loco Burro Fresh Mex Cantina
How many Mexican restaurants in Gatlinburg let you eat and party on the rooftop overlooking the entire city? Loco Burro is also unique in that you need to use an escalator to get there, and once you complete the mechanical climb, you'll find delicious, authentic Mexican dishes such as El Toro brisket and beans burritos, grilled chicken, steak, chicken AND steak fajitas, chimichangas of multiple varieties, seafood enchiladas and quite a lot more. Bring an appetite and a thirst because the plates are big and the drinks can be HUGE.
http://www.locoburro.com
Mountain Edge Grill
A simple restaurant with a lovely atmosphere and an awesome focused selection of dishes is what you can expect from The Mountain Edge Grill. The setting is a ski lodge, there are multiple sporting events that can be seen on the TVs, and your lunch could include the best hamburger, pulled pork BBQ sandwich, fried shrimp dinner, philly beef sandwich, BLT or gourmet pizza in Gatlinburg – among other delights.
http://www.mtnedge.com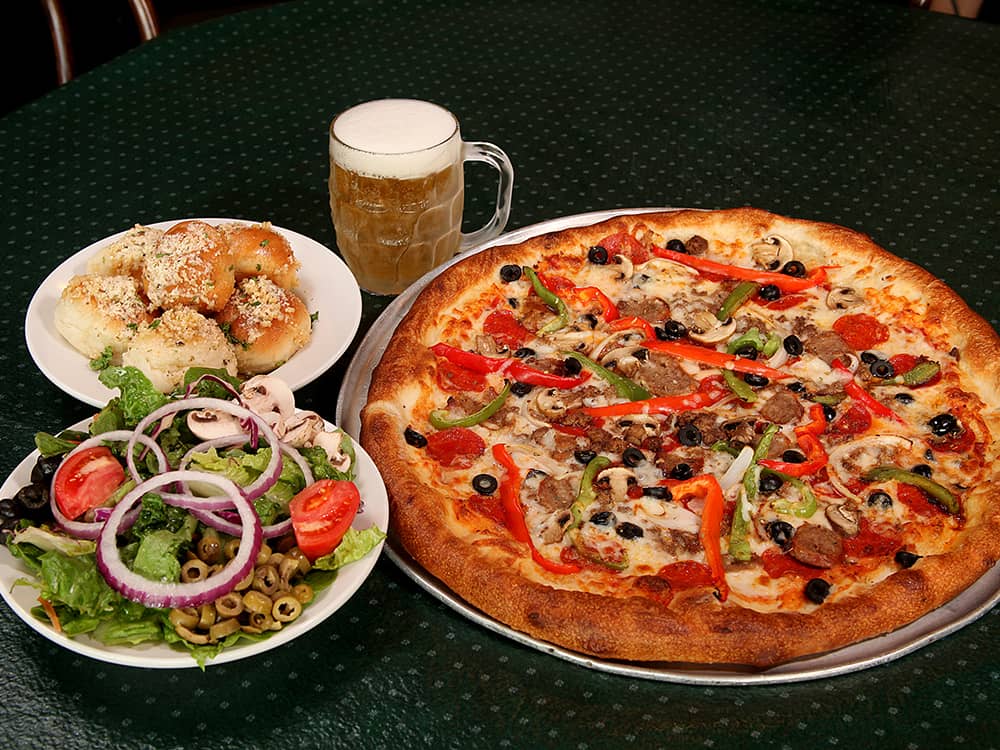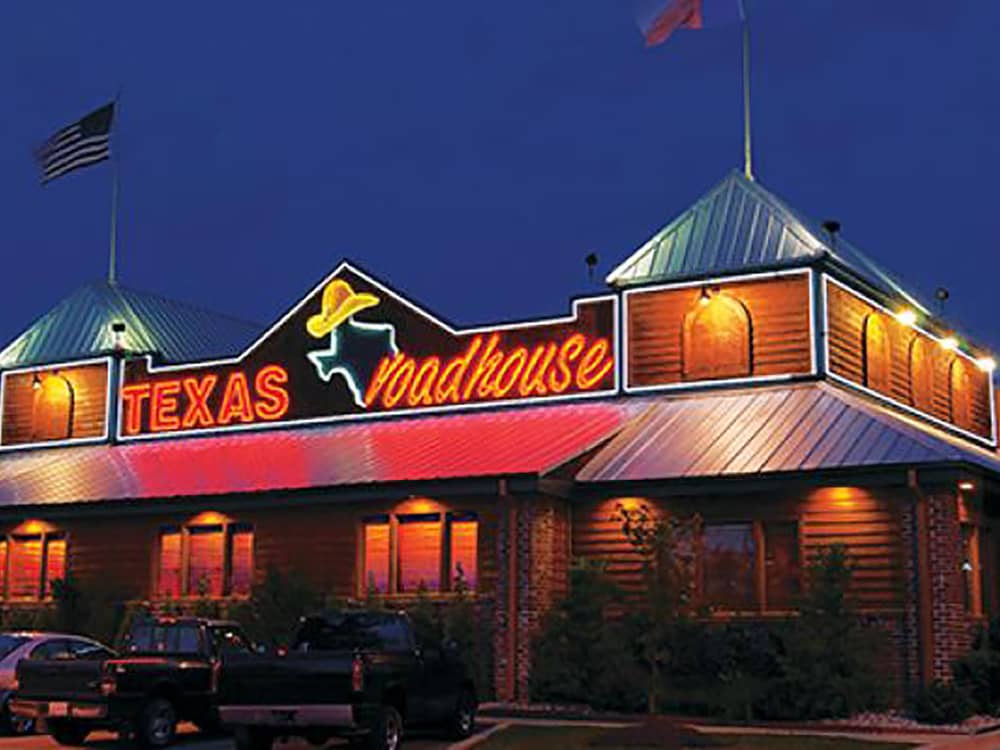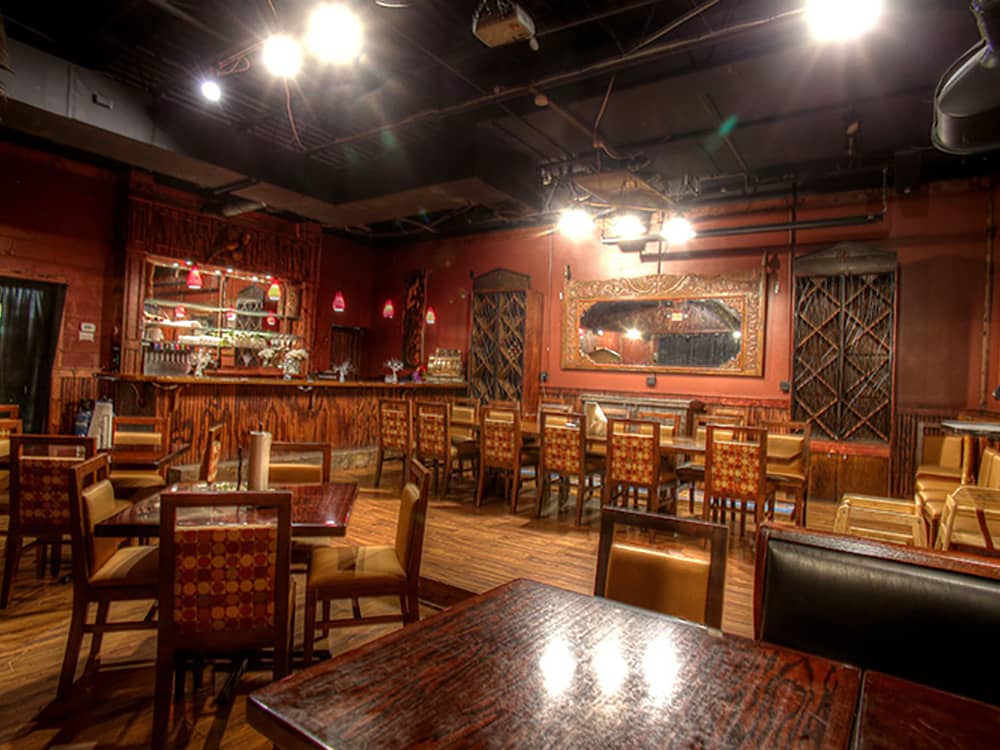 The Smoky Mountains are known for their native brook and brown trout, and Gatlinburg and the National Park have over 2,800 miles of rivers and streams that are just waiting for you to cast your line. Beginning in 2015, visitors and locals alike can fish in ANY stream and river in the Great Smoky Mountain National Park.
Before you pack your fishing gear, however, there are local and state fishing regulations you'll have to know:
* Children under the age of 13 do not require licenses or permits of any kind.
* Adults must have the proper local and/or state fishing licenses. Tennessee or North Carolina state licenses are acceptable throughout the park. You can find licenses in most fishing stores in the area, or you can get them here. (hyperlink to https://www1.tn.wildlifelicense.com/start.php/)
* Fishing permitted year-round in the park, from 30 minutes before sunrise to 30 minutes after sunset.
* Special permits are required for fishing inside the city limits of Gatlinburg (yes, you can actually fish downtown with the right permit).
* Five brook, rainbow trout, brown trout, smallmouth bass, or any combination of these are permitted as the maximum you can catch each day. Twenty rock bass may be kept at maximum in addition to this limit.
* The minimum size for a brook, rainbow trout, brown trout or smallmouth bass is 7 inches. There is no minimum for a rockbass.
* Fishing is only permitted with one hand-held rod. Only artificial flies or lures with a single hook may be used. Dropper flies may be used with up to two flies on a leader.
* No fish bait of any kind other than artificial flies or lures may be used.
* Double, trebel or gang hooks are prohibited.
In addition to the streams inside the National Park, there are two designated children's fishing areas inside North Gatlinburg Park and Mynatt which are heavily stocked with trout. The North Gatlinburg city park is located (naturally) at the northern Parkway entrance to the city, and Mynatt Park is located off of Airport Road.
In downtown Gatlinburg, there are some additional restrictions. Fishing is not allowed on Thursdays, as this is the day that the city stocks its waters with trout. Trout is also prohibited from capture from December 1st and March 31st. Any trout caught in downtown Gatlinburg
Fishing is allowed in Gatlinburg on Thursdays; this is the day that the city stocks its waters with trout. Also, between December 1st and March 31st, all trout caught in Gatlinburg between these dates must be immediately released.
For more information on fishing in the Tennessee Smokies, see Fishing in Downtown Gatlinburg (http://www.downtowngatlinburg.com/blog/things-to-do/go-fishing-in-downtown-gatlinburg), Fishing in the National Park (http://www.nps.gov/grsm/planyourvisit/fishing.htm) and Fishing in the North Carolina Smokies (http://www.greatsmokies.com/fishing.php).